Weekly Message – May 15, 2017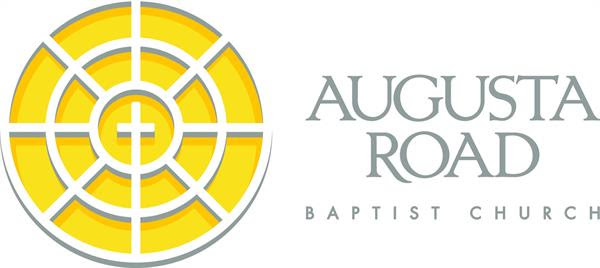 Wednesday, May 17th will be the final Wednesday for regular activities until the Fall
Church Dinner Menu for Wed. May 17

Hamburgers/Hot Dogs

Cost:  $3 child/youth   $6 adult   $15 family maximum
Parent's Night Out
PNO is May 26th from 6:00-8:00 pm. Please register your child by Sunday, May 21st. Nursery workers are still needed for this event. If you are able to volunteer, contact Bridget.
 Vacation Bible School is fast approaching!
If you are interested in volunteering for our VBS this summer
please contact Bridget Kokolis. We have lots of opportunities for you
to serve in this exciting, fun, and meaningful ministry.
VBS will be

June 26-29

from

9AM-12Noon

.
Items Needed for Vacation Bible School
We are collecting the following items for VBS:
Empty coffee cans, 5-gallon large buckets, paint buckets, bright colored plastic table cloths
If you are able to donate any of these items, please bring them to the church office.
Bible Study with Dr. Hare
Dr. Hare will not have Bible Study during the months of June, July, and August. The last bible study will be

May 31

.
Choir and Handbell Rehearsals
There will be choir rehearsals on

June 28

,

July 26

, and

August 9

. There will be no handbell rehearsal this summer.
LOCK UP TEAM NEEDS YOUR HELP!
We are looking for volunteers to help lock the church after services on Sunday mornings and Wednesdaynights.  If you have any questions or would like to volunteer, contact David Sutherland at (864) 360-3103 or dsutherland@gmail.com
  Extended Session Volunteers for

Toddlers/Younger Children:  Bruce McCarter, Jim McCarter & Michael Kokolis

Babies:  Lelia King and Jordan Beasley

We are always looking for volunteers to service with our children.  Please contact Bridget if you are interested in serving

on Sunday

mornings,

Wednesday

nights or for special events.
Greeters for

Sunday, May 21

:

Barbara Dill and Carol Gallitzin

Ushers for

Sunday, May 21

:
Randy Holloway, Carroll Kirby, Lelia King, Cynthia Webster, Genie Coan
Lock-up Team for Month of May:
Carroll LeGrand and Chip Howard

9:00 to 10:00 a.m.

   Senior Aerobics in the Fellowship Hall
10:00 to 10:30 a.m.

   Seniors walking in the gym
7:00 a.m.

   Men's Prayer Breakfast

12:00 p.m.

   Bible Study with Dr. Hare in the Fellowship Hall
6:00 p.m.

   Dinner Church
6:30 p.m.

   Children's Group meets in Children's Room
7:15 p.m.

   Adult Choir Practice
9:00 to 10:00 a.m.

   Senior Aerobics
10:00 to 10:30 a.m.

   Seniors walking in the gym
5:30 p.m.

  Administrative Team Meeting
11:00 a.m.

  Crescent Garden Club
9:45 a.m.

   Bible Study for All Ages
12:15 p.m.

  Deacons Meeting
1:15 p.m.

  Coordinating Council Meeting (Conference Room)
2:30 p.m. to 4:00 p.m.

 VBS Workers Meeting in Youth Loft
4:00 p.m. to 5:15 p.m

 Youth Group (no dinner)